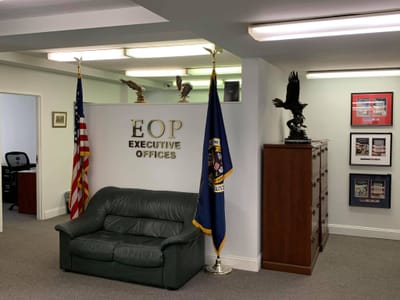 EOP is an analytical consulting firm specializing in issue resolution services within the Executive Branch, legislative advocacy and support services for issues before the Congress, strategic government relations and business development services.
Areas of OperationOrganizational Status
The EOP Foundation is incorporated under the laws of the District of Columbia as a non-profit organization, recognized by the Internal Revenue Service as a nonprofit educational organization that is tax-exempt under section 501(c)(3) of the Internal Revenue Code.
The EOP Foundation is recognized by the Office of Personnel Management (OPM) under the
Intergovernmental Personnel Act (IPA)
as an organization to which active-duty Federal employees may be loaned.
Philosophy and Approach
Present a mixture of Socratic interactive dialogue, case studies, and simulations.
Our Subject Matter Experts and Seminars
Enhance participants' baseline Knowledge, Skills and Abilities (KSAs);
Are relevant to participants' daily work experience
Provide informal mentoring to participants outside of the classroom setting
Provide books and other materials authored by the Foundation integral to Government operations
Address government executives' training needs by designing curriculum with OPM and agencies